2023 Crop Insurance Industry Outstanding Outreach Award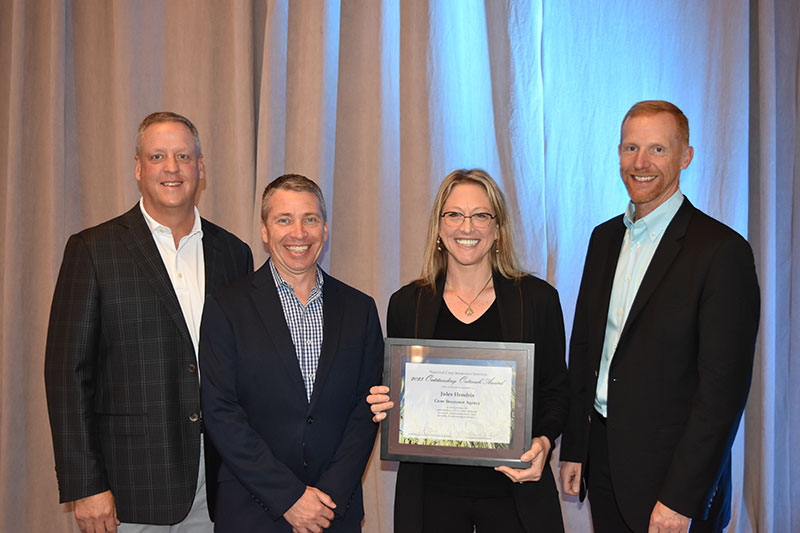 Congratulations to Jules Hendrix of Crow Insurance Agency, Inc. on receiving the 2023 Crop Insurance Industry Outstanding Outreach Award. The Outstanding Outreach award recognizes an individual who provides outstanding service to all farmers, including outreach to small, limited resource and socially disadvantaged farmers.
Jules' mission statement includes a commitment to the principles of service, integrity and professionalism, and "to be a top-choice insurance agency by providing a superb customer experience and delivering upon a promise to build strong relationships with our clients and partnerships with our communities." Hendrix and the Crow Agency also sponsor the MidAtlantic Women in Agriculture Regional Conference, which is dedicated to providing knowledge and resources to women who share a passion for agriculture.
We are honored that Jules chooses to place her business with us and couldn't be happier for on her achievement. Congrats, Jules, from all of us at Rain and Hail!
Posted Date:
Thursday, February 16, 2023