Policy Holder Account Setup-Locating Your Policy Number
Locate the policy number by finding the POLICY from your STATEMENT OF ACCOUNT.
Please have your Statement of Account or Premium Notice available to reference. The correct policy number can be found in the lower right side of the paper in the blue and white box.
NOTE: You will only need ONE web account even if you have multiple policies. You can have multiple policies associated to one web account. Your Agent will help you add other policies after you have your web account activated.
Statement of Account Sample: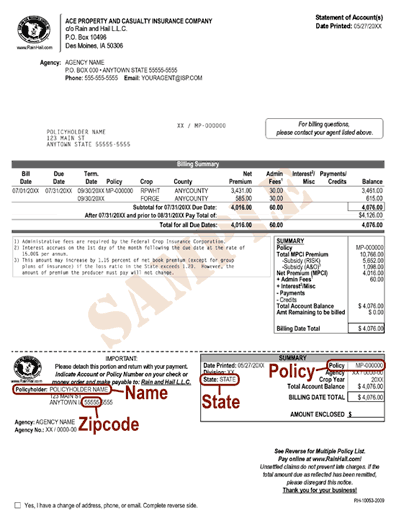 Find your Policy Number located in the bottom-right side of your paper statement of account.